ABOUT US
I'm a mom of 3, a practicing physician, and a small business wonder- hence no time to waste ! As a dermatologist I'm well educated in importance of good skincare. As a pediatric dermatologist, I am an expert in kids' skincare. As a mom of 3 I am well aware of limitation of time, money and ENERGY to commit to a selfcarw regimen. Meanwhile, the more time I spent on social Media the more I realized that there is a sense of pressure and every obsession with skincare- albeit fad skincare. There are videos of some insanely long night routines and morning "get ready with me". Don't get me wrong, they look fun and people who are doing them appear to be enjoying themselves so more power to them! But for me, and many moms, the reality is different. Self care time comes in spurs of few minutes of time. And hence our lives do not lend itself to a complicated day and night routine. I have also been a dermatologist long enough to know most dermatologists have a very simple skin regimen themselves- sticking to the essentials. So- taking notes from my own life - a busy woman with kids who have eczema or starting to get acne, I created this corner of the internet where products and regiments are evidence-based, highest quality, effective and simplified! The fluff can wait for Selfcare Sunday ! Consider me your bff dermatologist + pediatric dermatologist giving you all the secrets to your family's skin health on the playground!
Team Members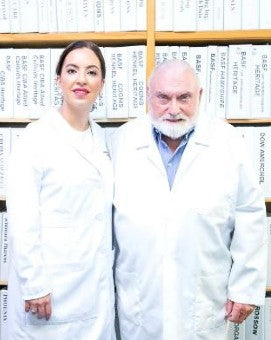 Dr. Ron Di Salvo
Chartered Scientist
Dr. Ron DiSalvo is a Chartered Chemist, Chartered Scientist and Fellow of the Royal Society of Chemistry, Emeritus Member of the Society of Cosmetic Chemists, and holds membership
In The American Association of Pharmaceutical Scientists, The Royal Institution of Great Britain, The Association of Formulating Chemists, The American Academy of Science, the New York Academy of Science, and The American Academy of Anti-Aging Medicine. He has authored over 100 articles. Dr. DiSalvo served as Vice President of Research & Development for Redkin Laboratories and Remedco Medical Analytical Laboratories, and was Director of Research & Development for John Paul Mitchell Products. He has taught cosmetic science at UCLA. We not only have learned so much science from Dr. DiSalvo, had the pleasure to "play" freely in his laboratories, but also have had a great time dinning out with him in neighborhoods of Los Angeles :)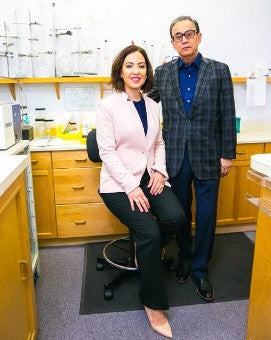 Dr. M.G
Engineer Physician
Dr. M.G. is an architect, engineer, physician and surgeon- truly a unique person. We started our skincare innovation journey together more than a decade ago.
His passion for medicine, science, cosmetics, art, and innovation has been so integral to our progress and success. Fun fact: M.G. Is also the architect behind Dr. Heidi's medical practice! We told you he is unique and talented :)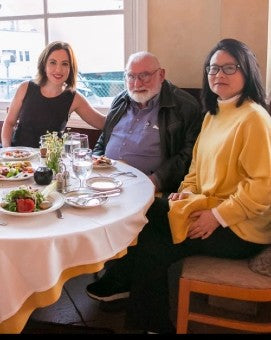 Dr. Jeane DiSalvo
PhD Cosmeceutical
Dr. Jeane DiSalvo, PhD has been an integral part of our team as an expert in cosmeceutical for pigmented skin types. Dr. Jeanne and Dr. Heidi share the passion for simplifying skincare.